Alive
Alive College Ministry is a college movement and family awakening college students to their identity and destiny in Christ by the power of the Holy Spirit. Have you ever wondered why you are Alive and who you are and whose you are? Well if you have, this ministry is for you and we are a real and relational group of people who meet students where they're at in reflecting God's Kingdom in their lives through His love, grace, Spirit, and power.
Alive meets Wednesday nights starting August 29th at 7 pm at the ARC Auditorium which is the bottom floor right by the basketball courts at 201 E Peabody Dr, Champaign, IL 61820
Also, check out below different events and small group opportunities to get involved:
Small Groups
Join us on Mondays for a co-ed Bible study small group! E-mail Erick Diaz at Paula at or Noah at . The Co-ed Bible Study Small Group is on Monday nights at 7 pm at Paula's apartment at 1005 S 6th st, Apartment 7 on campus in Champaign. This group will be focused on freely pursuing and living the truth of heaven on earth as they dive deep into looking at God's word!
---
To all the ladies out there, join us for an all women's small group every Tuesday at 7 pm. E-mail Mariah at Naomi at or Megan at for more info. The Girls Small Group is at 708 W Illinois St in Champaign. This group focuses on gathering with other girls in Alive to make a safe place for freedom in a community and they develop deep friendships with each other and Jesus.
---
To all the fellas out there, join us for an all guys small group every Tuesday at 7 pm. E-mail Owen at Kundayi at or Joey at for more info. The group will be at Owen's apartment at 309 E Healey Apartment 11 in Champaign. This group focuses on diving deeper into the heart of God and this group exists to discover the realities of being the righteousness of God by embracing the invitation into the adventure of life as a man, and building authentic relationships with the Lord and each other as brothers in Christ.
---
Join us every Thursday for our co-ed small group where we focus on going "deeper" in our relationship in Christ! E-mail AbbyAnn at Karol at Paul at or Brett at . The Deeper co-ed small group is on Thursday nights at 7 pm behind the church at the Alive guy's house at 1501 N Coler Ave in Urbana. Deeper is a small group and place where one can come to encounter the presence of God, to be built in their identity and gifting's, and to leave to hungrier for more of God. This group is founded on Ephesians 3:17-19. We hope you will join us for this great small group full of worship, prayer, and of seeking God.
Events
Alive Fall Retreat!!!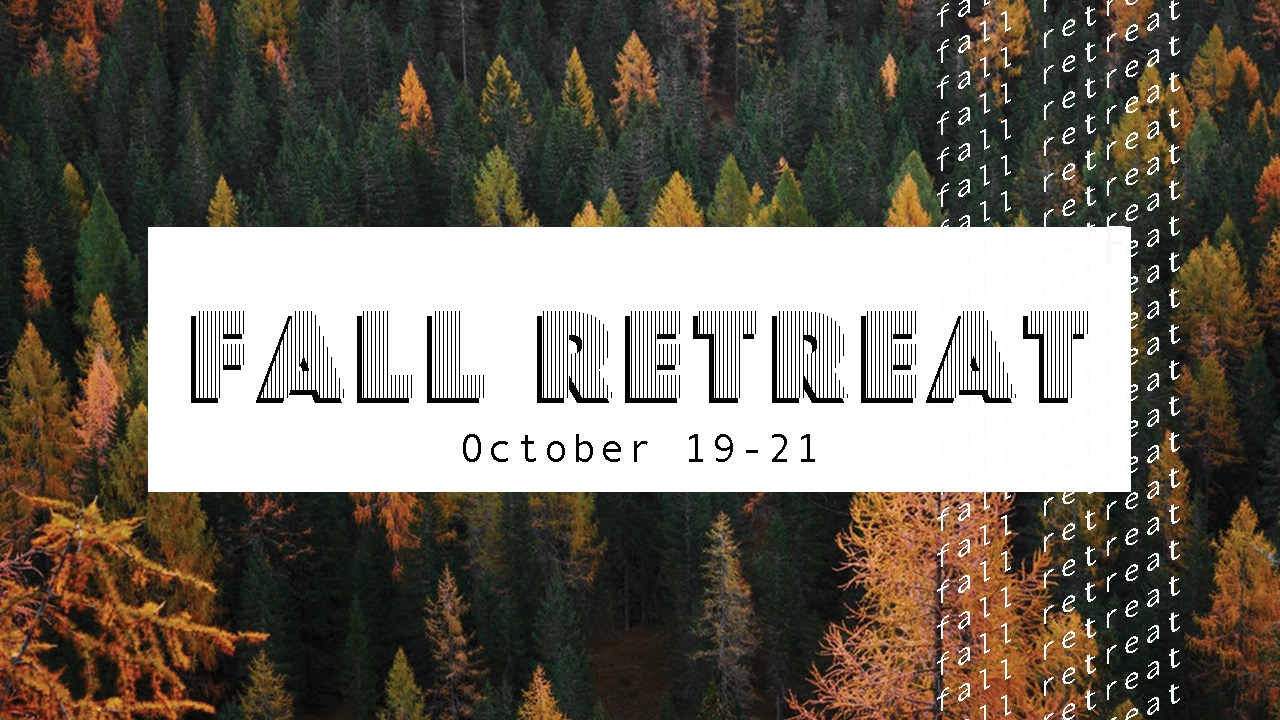 We're going back to Camp Warren for Fall Retreat this year from Friday, October 19th to Sunday, October 21st. Fall Retreat will start at 6 pm (feel free to come later if you need to) on Friday and end at 12 pm on Sunday at 4225 Camp Warren Ln, Decatur, Illinois

We hope you can join us for an amazing weekend of worship, encounter, inspiration, community, and fun!
Fall Retreat is one of the year highlights where so many amazing memories and breakthroughs happen and we hope YOU are a part of it! Even if you don't many people, you might come feeling like a stranger, but you will leave feeling like family!
Click HERE to see last year's highlight video to get a glimpse of what you will experience!
Click HERE to sign up today!!!
Join us for our special Alive Encounter Nights at the church for an extended time of worship, ministry, and prayer on Thursday's at 7 pm on September 13th, October 11th, and December 6th.
Follow us on social media and get connected:
All college students are welcome to join us at events. For location and more info, subscribe to our texting service by texting "Alive" to 68398 or email Alive college pastor Ryan Otto.